Fit Fest 2017
Saturday, March 4, 2017
4:30 pm — 8:30 pm
Try out a variety of fitness formats, get a wellness check, and visit health-related vendors at the Zoo's annual Zoo Fit Fest, presented by Juan Acevedo-Mora, Group Fitness Instructor & Coach, and Lupe DeLeon, Group Fitness Instructor.  Licensed and certified fitness instructors from all over the state will showcase PiYo®, Pound, Turbo Kick®, Boot Camp, Silver Sneakers, Insanity®, Zumba®, and Yoga (see program below). There will also be activities for children in the Kid's Zone at Tanzania – including class by the Circus Academy and Zumba Kids (see schedule below) along with an obstacle course. You can expect low and high impact movements to fast and slow rhythms. This multi-dimensional fitness event will feature something for every age and fitness level. The Zoofari Cafe will be open for food and drink and beer, wine & margaritas will be available for purchase in the Event Gardens. Special guest MC, KXCI's Cathy Rivers will be joining us for the event!
Wellness checks by PCC include resting heart rate, blood pressure, hand grip strength and waist-to-hip ratio. We will also have massage by Tucson Family Wellness and acupressure by Arizona School of Acupuncture & Oriental Medicine.
Pre-sale tickets are $15 for adults and $5 for children (ages 5-13).  Zoo Members get $3 off adult admission. Day-of-event tickets will be sold at the door for $25 for adults.  The money raised from the event will help the Zoo Improvement Fund. Click the Register button to purchase advance tickets.
Aveda at La Encantada is offering 30 minute Botanical Mini Facials for a minimum donation of $20 which will benefit Reid Park Zoo. Dates are February 21-25 and February 28-March 4 from 12-4pm on each day. Guests must call (520) 232-9435 to schedule an appointment.
Guess what??? Ticket sales are live!!!! Reserve your spot now:https://reidparkzoo.org/event/fit-fest-2017/Mark your calendars….Saturday, March 4th, 2017 is Fit Fest 2017!!!❤?????????All proceeds of Fit Fest 2017 will assist in the construction of the Temple of Tiny Monkeys.

由 Reid Park Zoo Fit Fest 2017 发布于 2016年12月21日
Fitness Schedule (please note times are approximate):
5:00 pm – Welcome and Warm Up on Main Stage
5:10 pm – Turbo Kick® LIVE on Main Stage
5:15 pm – Yoga in the Zen Zone
5:15 pm – SilverSneakers in Zoo Cafe
5:15 pm – BootCamp at Lion/Lemur Zone with Xtreme Sports & Fitness
5:15pm – Intro to Juggling and Tight Rope Walking with Circus Academy at Kid's Zone
5:35 pm – Zumba® with Team Dance It! on Main Stage
5:45 pm – Insanity® LIVE on Main Stage
6:00 pm – Salsa Dancing Lessons with Tucson Movement Arts at Learning Center
6:10 pm – Zumba® with Team Sixth Harmony on Main Stage
6:15 pm – Yoga in Zen Zone
6:15 pm – SilverSneakers in Zoo Cafe
6:15 pm – Zumba Kids with Team Dance It!
6:25 pm – PiYo® LIVE on Main Stage
6:50 pm – STRONG by Zumba on Main Stage
7:00 pm – Boot Camp at Lion/Lemur Zone with Brown's Boot Camp
7:10 pm – Zumba® with Team AmaZIN' on Main Stage
7:15 pm – Yoga in Zen Zone
7:20 pm – Pound on Main Stage
745 pm – Zumba® with Team Zumbalicious on Main Stage
7:55 pm – Team Fit Fest on Main Stage
8:05pm – Cool Down and Thank You
Want to be a vendor? Contact [email protected]
Thank you to our sponsors: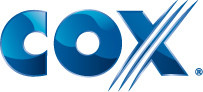 Participating Partners: