FREE Workshops for Teachers
Elementary-Middle School Teachers (3rd-8th grade)
         January 28, 2017  8:00 AM – 4:00 PM   –  Registration is required
Register today                                                          Sponsored by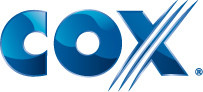 This workshop showcases successful activities you can bring back to your classroom and offers unique opportunities to connect with live animals at the Zoo.  Excitement about animals inspires kids to learn, so the Zoo is a great place to offer lessons in STEM subjects! This workshop, which focuses on topics that include biomimicry, zoo careers, and technology as a tool for conservation will show you how the Zoo's education programs can be used to make classroom concepts memorable and fun. The workshop includes:
8 hours of training and hands-on experience with Zoo staff
One FREE program at the Zoo or in your classroom during the 2016-2017 school year
Breakfast, lunch, and snacks
Copies of dynamic, age-appropriate activities to use in your classroom
Professional development credit (if available from your school/district
Participants must be actively 3rd-8th grade teaching in the 2016-17 school year.
Participants may not have taken this workshop within the last 5 years.
No more than 4 teachers from the same school may attend a workshop on the same date, unless spaces remain 2 weeks from the workshop start date.
Early Educators (Pre-K-3rd grade): No dates scheduled at this time
Click here to be notified when the next Early Educator Workshop date is scheduled